Renault Scala: One Of The Most Underrated കാറുകൾ
Renault Scala: One Of The Most Underrated Cars
The first thing that comes to my mind is its space and comfort while going for long drives. Bought this car on 2013, drove more than 90000 km still engine and performance remains same. Read a lot of reviews while buying the car, no one suggested the Scala. Some say it's overpriced some asked me to go for the Sunny but somehow decided to stay with the Scala. Pros after using 90000km 1 ) Space: No car in 12 Lakh segment provides leg room space as the Scala. Its spacious interiors give us a lot of comforts. I used to have long drives with family (min 1500km) every two months. Everyone is comfort with it. 2) Mileage: Being a frequent traveller this is one of my major pros. I used to get 23 -25 km on highways and 16 -18 in the city. Mileage is constant from day 1 till today i.e after 90000km. 3) AC: I believe the automatic AC works really good in the Scala than most of its counterparts. You could feel the chillness in a matter of few mins even at peak temperatures during summer. 4) Safety: Nowadays cars coming with advertisements like ABS and EBD. Scala had this in 2013 itself. I have mid variant RxL. Good thing is it comes with ABS along with EBD and two airbags for the driver and co-passenger. These features come in the top variant in most of the other cars in this price bracket. 5) Boot space: With 490 litres you can accommodate everything you need for a long drive with the family. Cons: 1) Noise after reaching the speed of 120km/h. I feel this bit irritating as feel some noise after you reach this speed. But it's not that major constraint as we will not be touching that speed too often. If you ride between 80 -110 you'll feel awesome. 2) Interiors are bit sluggish, the dashboard is too plastic. they could have provided some more options Overall I am really satisfied with the Scala.
റെനോ സ്കല ഉപയോക്തൃ അവലോകനങ്ങൾ
അടിസ്ഥാനപെടുത്തി
22 ഉപയോക്തൃ അവലോകനങ്ങൾ
എല്ലാം (22)
Mileage (18)
Performance (4)
Looks (20)
Comfort (20)
Engine (11)
Interior (5)
Power (3)
More ...
I have a top-end Diesel Scala and is driven by my family is a Tier 2 town. +ves Elegant Design : Scala has adorable cuts and curves - the French elements of design on the...കൂടുതല് വായിക്കുക

The first thing that comes to my mind is its space and comfort while going for long drives. Bought this car on 2013, drove more than 90000 km still engine and perfor...കൂടുതല് വായിക്കുക

Look and Style - Best in class style and looks, none of the other manufacturers can counter the aerodynamic design of this car. Comfort - Best seating comfort for 5 peopl...കൂടുതല് വായിക്കുക

Renault Scala looks and style are quite satisfactory. Comfort : Even the comfort level is quite great and the cabin is spacious which no other sedan offers within t...കൂടുതല് വായിക്കുക

Look and Style : Apperently the car is just Awesome in its look and very stylish. It makes people turn their head when passed through. Comfort: Very specious car. You won...കൂടുതല് വായിക്കുക

Look and Style: It looks nice and pretty stylish. Front and rear view are so cool especially my pearl white gives a royal look in the night view. Comfort: Main reas...കൂടുതല് വായിക്കുക

Look and Style : 9/10 Comfort : 10/10 Pickup : Better than average, not best in class. 7/10 Mileage : 18-20 in city, was able to get around 22 on highway on only highway ...കൂടുതല് വായിക്കുക

Look and Style Excellent Comfort very comfortable Pickup Very good. Mileage 17 km/l with AC on Best Features city driving without accelration paddle. Needs to improve Giv...കൂടുതല് വായിക്കുക

എല്ലാം സ്കല അവലോകനങ്ങൾ കാണുക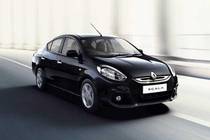 Rs.7.44 - 10.61 ലക്ഷം*
ഈ കാർ മോഡൽ ഉൽപ്പാദനം നിർത്തിയിരിക്കുന്നു
Write your Comment on റെനോ സ്കല
ട്രെൻഡുചെയ്യുന്നു റെനോ കാറുകൾ
റെനോ അർക്കാന

Rs.20 ലക്ഷംകണക്കാക്കിയ വില

പ്രതീക്ഷിക്കുന്ന ലോഞ്ച്: ഒക്ടോബർ 05, 2023

റെനോ ഡസ്റ്റർ 2024

Rs.10 ലക്ഷംകണക്കാക്കിയ വില

പ്രതീക്ഷിക്കുന്ന ലോഞ്ച്: ഒക്ടോബർ 15, 2024
×
We need your നഗരം to customize your experience